What Our Customers Have To Say
My vacation rental company has used Naples King of Klean for several years on multiple occasions. Owners Gary and Maria are honest, trustworthy people and always a pleasure to work with. Their experience is solid and they use state of the art commercial equipment. NaplesFloridaVacationHomes.com is happy to have Naples King of Klean on our preferred vendors list.! — Kristen J.
I highly recommend them. They were responsive, efficient and even followed up to check their work without my asking! — Joanne O.

I highly recommend them. They were responsive, efficient and even followed up to check their work without my asking! — Joanne O.

Gary and his team are awesome! I've been using them for 5 years, and every time they are prompt, professional, thorough and fair. They even got a set-in coffee stain that a tenant had left behind. I trust them in my home even when I'm not there. I'll always use King of Klean when I'm in Naples! — Athena B.T.
Dave really knows his cleaning!! Everything turned out perfectly… & he was prompt and efficient. I highly recommend Dave & the company! — Barb A.

Gary was very reliable and did a fantastic job cleaning my tiles and rugs to prepare my home to go on the market. Thank you! — Ariela S.

Our Mission
Our mission is to develop lasting relationships with our residential and commercial clients. We do so through impressive performance and exceptional communication skills. Delivering great customer service experience is integral to our success.
No matter the type of project, we approach it from the point of view of a trained expert. Whether you need us for dry or steam cleaning, we're confident we can beautify your space. Enjoy a long-lasting clean by getting started with us today. Let's build a relationship that lasts a lifetime.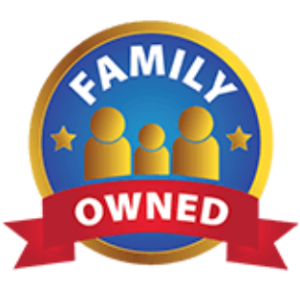 Neapolitan Home Watch hired King of Klean for carpet cleaning. I learned they have a 5 step plan. There are many more details to cleaning than just steam. They prep the carpet by thorough vacuuming, spot cleaning, massaging the rug to loosen the dirt, then steaming and raking. Top Job! They also kept their price without up selling and were OnTime which is important to me. Thanks for a great job! — Holly P.
King of Klean did a GREAT JOB… Carpets & Couches… it's like we don't even have 2 CATS and 1 DOG, oh… and an occasional lizard or frog… THANK YOU KING OF KLEAN! — Mike R.

We needed dirt and some mold removed from our sunbrella cushions on our lanai and Dave picked up our cushions, cleaned them over a 10 day period and returned them in new condition. All the dirt and mold was gone, they looked brand new and the process, for us, was flawless. — Verified Angi Review

I have used Naples King of Klean for many years to clean our Medical Office. I use them for carpet cleaning, tile and grout cleaning, stripping and waxing our exam room floors and for high speed burnishing of exam rooms. I have been extremely satisfied with all their work. They are very professional, courteous, and arrive on time for their appointments. The quality of their work is excellent. I would highly recommend Gary and his Naples King of Klean Crew to everyone! — Greg S.
Excellent! David Bruno is the best…personable, knowledgeable, experienced. He is an absolute credit to your company.
DESCRIPTION OF WORK — Verified Angi Review

Called the evening before, they sent someone at assigned appointment. Bruno was great told us what needed to be done the different options and price. Floors look like new, no pressure sales tactics. Upfront and transparent. Bruno was very friendly and professional would highly recommend. — Verified Angi Review

Get A Free Estimate Today!
Locations Served
Serving all of Southwest Florida's Collier and Lee Counties including the cities of Naples, Marco Island, Bonita Springs, and Estero.