FAQs — Frequently Asked Questions
How does carpet cleaning work?
The process begins with an assessment to determine whether dry or steam cleaning techniques are best suited for your carpet. If using dry techniques, we use specialized machines to remove stains.
If using the steam method, we introduce a combination of hot water and a cleaning solution into the carpet. This mixture penetrates the fibers to dislodge dirt and other particles. Then we extract the solution and the dirt, leaving your carpet clean as new.
What is the difference between a deep cleaner and a steam cleaner?
Deep cleaner and steam cleaner are often used interchangeably in the carpet cleaning industry. Many people think that steam cleaners—those that release steam—should only be used on hard surfaces.
When we talk about deep or steam cleaning in the carpet business, we're actually referring to the method we described above, which is known as hot water extraction.
Does carpet cleaning work on all carpets and fabrics?
No matter the carpet or fabric, Naples King Of Klean LLC has a technique to clean it. We have eco-friendly and organic carpet cleaning solutions for even the most delicate of materials. Before we begin each job, we inspect the carpet to determine the safest cleaning method to preserve your investment. By using dedicated treatments for each job, we make sure you get you the best results every time.
Do I need to vacuum before my service?
You should vacuum your carpets regularly, and we do recommend that you vacuum before our visit. The more the carpet is vacuumed, the longer it will last.
Our Mission
Our mission is to develop lasting relationships with our residential and commercial clients. We do so through impressive performance and exceptional communication skills. Delivering great customer service experience is integral to our success.
No matter the type of project, we approach it from the point of view of a trained expert. Whether you need us for dry or steam cleaning, we're confident we can beautify your space. Enjoy a long-lasting clean by getting started with us today. Let's build a relationship that lasts a lifetime.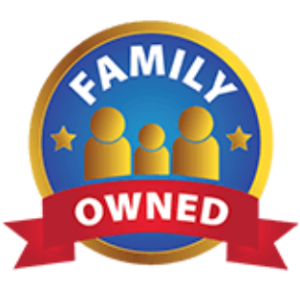 How long will it take to clean my carpets?
The time it takes us to clean each carpet depends on its area, how dirty it is, and how many tough stains there are. Whether we dry or steam clean your carpets also affects the amount of time it takes. We can give you a more accurate estimation when you call us for a consultation.
Do you move furniture?
Yes, we do move small pieces of furniture and sofas. We don't recommend moving entertainment centers, armoires or other very large pieces of furniture before treatments because the carpet may take time to dry, and we don't want to move furniture back on wet carpet. Also permanent dents could appear in the carpet and those could change or be prominent upon moving large pieces. We do ask that customers to remove electronics, decorative accent pieces, knickknacks and breakables before we get there. If you're concerned about a particular piece of furniture, let us know when you speak to our staff!
Why isn't weekly vacuuming sufficient?
While vacuuming removes surface dirt, it's not quite able to eliminate all the dust and bacteria that accumulates between the carpet's fibers. Our dry and steam carpet cleaning processes are designed to penetrate the weave and extract soil and allergens. Our organic compounds eradicate bacteria buildup, which hurts air quality. You get a cleaner, healthier environment when we're done.
How long will it take my carpets to dry after carpet cleaning?
Drying time depends on a variety of factors, including humidity, temperature, airflow, carpet thickness, and type of carpet (wool takes longer to dry than synthetic). That said, our services return quicker drying times than many others—often just a few hours. We recommend turning on ceiling fans, and reducing the air conditioning temperature to help dehumidify the air. Avoid letting children and pets play on the carpet until it's fully dry.
How can I schedule a consultation?
By giving us a call now at 239-522-4940! We're happy to schedule a consultation for your home or business carpet cleaning. Why not get started now?
Get A Free Estimate Today!
Locations Served
Serving all of Southwest Florida's Collier and Lee Counties including the cities of Naples, Marco Island, Bonita Springs, and Estero.