When it's time to hire a professional rug cleaning company, you want to make sure your investment is in good hands. At Naples King Of Klean LLC, we want to empower you to make the best choices for your carpets. We do more than just refresh your oriental rugs and remove harmful buildup. We also develop specialized treatment plans you can follow at home.
Best Oriental Rug Cleaning
The secret to lasting results is a customizable process. Our carpet technicians always begin with a comprehensive assessment to check your rug's needs. From there, we determine the best methods for your type of rug. This process allows us to deliver outstanding results every time. Enjoy a cleaner, healthier environment by choosing our professional carpet cleaning services.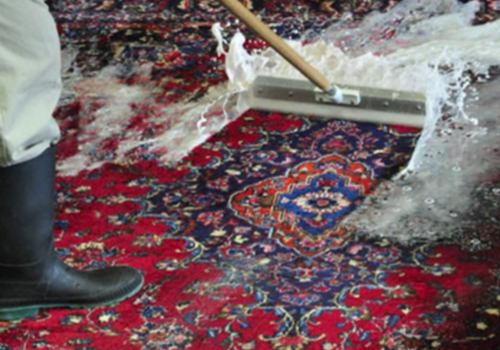 Professional Carpet Cleaning Services for All Rug Types
We take pride in offering a variety of rug cleaning services. No matter what type of rug you have, we can treat it in our exceptional facility. These are just some of the most common rugs we treat:
Handmade rugs
Kashmir rugs
Machine-woven rugs
Needlepoint rugs
Persian rugs
Shag rugs
Silk rugs
Sisal rugs
Synthetic rugs
Turkish rugs
Wool rugs
Quite simply, if you have a rug in need of cleaning, we can clean it!
Our Mission
Our mission is to develop lasting relationships with our residential and commercial clients. We do so through impressive performance and exceptional communication skills. Delivering great customer service experience is integral to our success.
No matter the type of project, we approach it from the point of view of a trained expert. Whether you need us for dry or steam cleaning, we're confident we can beautify your space. Enjoy a long-lasting clean by getting started with us today. Let's build a relationship that lasts a lifetime.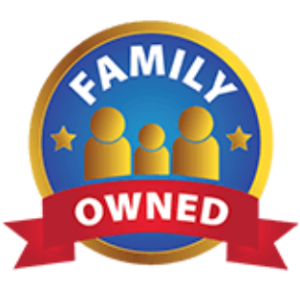 How to Home-Treat Your Oriental Rug
Our professional rug cleanings extend your rug's lifespan and improve the look and health of your space. But, if we always had your rug at our facilities, you'd never get to show it off! There's a lot you can do at home to extend our treatments. You can start with the following general tips from our experts:
Vacuum Regularly
Oriental or Persian rug cleaning begins with vacuuming. This helps prevent dust from getting lodged between the fibers. Our rug cleaning professionals recommend vacuuming at least once a week.
Use a Carpet Pad
Invest in a quality carpet pad to place under your rug. Doing so helps reduce wear and prevents the rug from sliding around when people walk on it.
Rotate Your Rug
You probably know how important it is to rotate your mattress. It's also important to rotate your rugs. By doing so, you reduce wear and tear. Rotating your carpets also protects against discoloration and fading.
Spot-Treat Spills
Treat spills immediately after they happen to prevent stains from setting. Never rub the stain. Doing so embeds the food or drink into the fibers rather than removing it. Instead, gently blot the offending material with a sponge or absorbent towel and then call our team to tackle the rest.
Commercial Oriental Rug Cleaning
Oriental rugs liven up the look of a commercial space and protect the floors below. They also filter the air by trapping dust, bacteria, and allergens. While this means your air is purer, it also means your carpet is not. Any filtration system requires routine maintenance. Oriental rugs are no exception. Keep your employees and customers healthy and your business looking fresh with our oriental rug cleaning service.
carpet cleaning
Contact Our Experts Now for Oriental Rug Cleaning
At the end of the day, there's no replacing professional carpet cleaning services. It's important to balance routine carpet care with regular treatments backed by knowledge and expertise. Our team has years of experience in the business. We know carpets.
Improve the look and health of your space.
Contact us now at 239-522-4960 to get started!
Get A Free Estimate Today!
Locations Served
Serving all of Southwest Florida's Collier and Lee Counties including the cities of Naples, Marco Island, Bonita Springs, and Estero.